SepaChrom's new Robusta® HPLC columns are manufactured using Ultra-High Purity Silica media.
Robusta® packing has very low trace metal impurities which gives symmetrical peaks for both acidic and basic compounds.
A narrow particle size distribution means that column backpressure is minimized even at higher flow rates.
Tight controls during manufacturing of the silica base material and its bonding are a critical factor in obtaining the best lot-to-lot consistency.
Robusta® HPLC Column line includes C18 – C8 – Phenyl – Cyano – NH2 – Silica with particle size 3, 5 & 10µ for both Analytical and Preparative applications.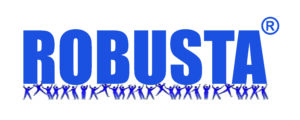 High Quality HPLC Columns
High Performance at a Low Price