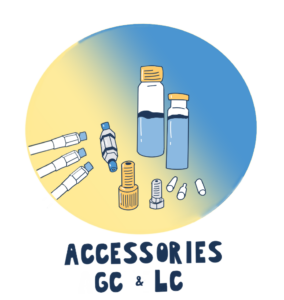 SepaChrom offers a complete range of accessories for both LC and GC chromatography techniques. 
Valves, fittings, tubing, vials and caps, filters, mobile phase handling, gas purifiers, reagents and all the products that you may need to optimize or improve your productivity in your laboratory. 
Reagecon – The most comprehensive range of chemicals for laboratory including: 
Pharmacopeia (Ph-Eur. / USP / ChP / JP) Standards and Solutions 

Ion Chromatography Standards 
Organic Standards 

Pesticides Standards 

ICP-MS / ICP-OES / Atomic Absorption Standards
Optimize Technologies is dedicated to providing the highest quality HPLC, UHPLC and LC/MS products available. Optimize Technologies combines innovative design and superior performance to create products that are straight forward, yet elegant, solutions to daily issues in the lab.  
Sepachrom offers the most complete range of Vials for chromatography including autosampler vials, headspace vials, sampling vials. 
ASI manufactures high-pressure valves and components for the analytical chemistry market—especially in the area of liquid chromatography. Whether you're an original equipment manufacturer (OEM), distributor, or end user, we'll apply our design and manufacturing expertise to meet your needs—on time, every time. And if you also need components that are custom-engineered to address your most pressing challenges with the utmost reliability and performance, we've got you covered.