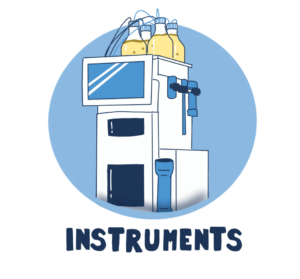 SepaChrom offer a wide range of instrumentation for the purification of molecules of interest; from Laboratory to Pilot scale till the Industrial Process we have the proper solution to your needs.
SepaChrom is at your service to find the best configuration for your purification application: contact our experts, sign an NDA and work together to transfer your idea to reality!
Other instruments as Gas Generator, Evaporators, Detectors complete the instrumentation range SepaChrom offers.
On all the instruments we provide full service and maintenance contracts with a very quick response time.
Interchim
PuriFlash™ – The widest selection of instrument for Flash and Prep Chromatography from Lab Scale to Production !
Labomatic
Preparative Instruments for lab & pilot scale purification to improve your productivity.
PeakBiotech
High, Medium and Low Pressure Process Chromatography Systems for Industrial Purification.
SepaChrom Generators
Hydrogen, Nitrogen and Air Generators – the most complete range for all the application as
GC, GC/MS, LC-MS, ELSD, TOC, CEM and Spectroscopy.
Advion MS Detector, RI Detector, Evaporators, Autosampler, Carousel and many other instruments to improve your productivity.